Details
Location – Taloja MIDC (Tondare)
Area of site – 500 sq.m.
Built up area – 240 sq.m.
Type – Residential G+1
Client – Mr. Kailash Patil
Working year – May 2012 to Nov 2014
Cost – 75 Lacs
Architectural Services Project
The low raised structure with simple facades enveloped in greenery and tranquillity create a positive impact and the house seems to embrace and welcome visitors with its warmth, beauty and comfort.
The client wanted to erect his own bungalow for family of three, which is fulfilled by keeping all his requirement using Indian ethics of spaces.
The essence of this design is controlled by two main elements-the visual link prevailing throughout and stimulating play of natural light over varied shades and textures of material used.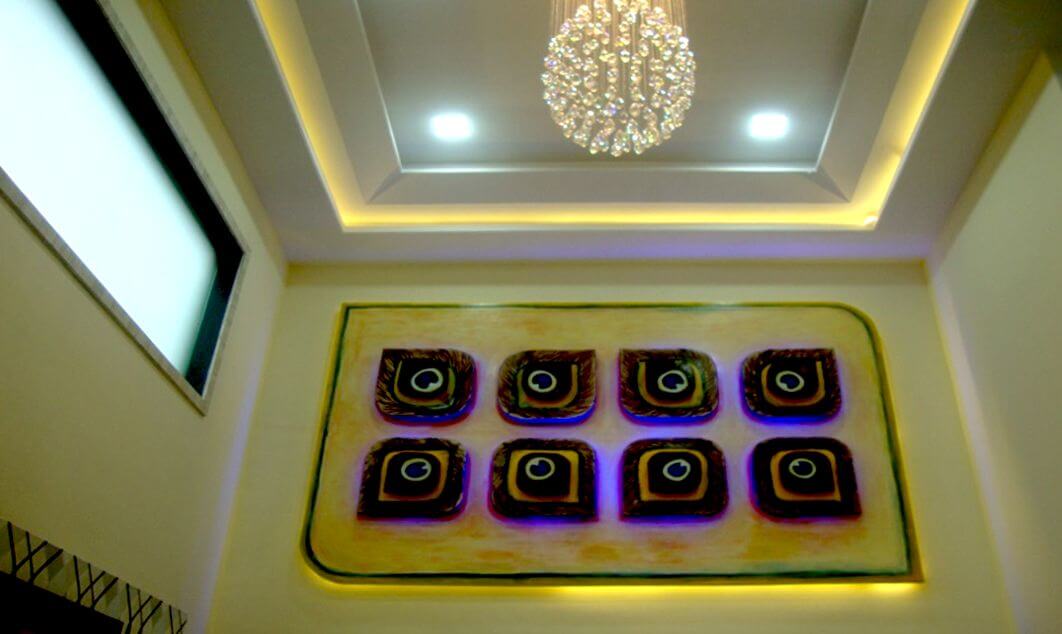 Other Projects